Treat of the day, we just visited Clevedon Curzon cinema, our local cinema which is celebrating its 100th anniversary with an open weekend. It is magnificent.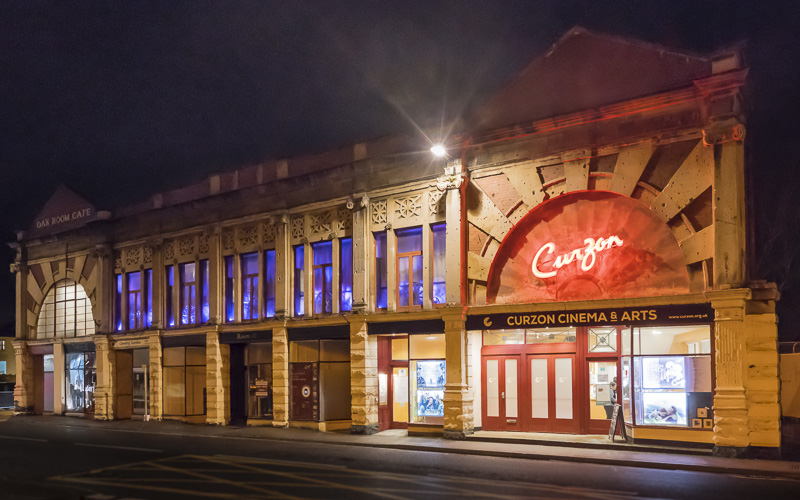 Unbeknownst to us until now it has a
museum of cinema arefacts
containing dozens of movie projectors of all shapes and sizes, and has an exhibition on the history of the cinema and of film itself housed in the former balcony. On today's open day we were able to visit the current projection booth, which runs a state of the art digital projector alongside the 35mm projector that still shows 20% of their output, plus we able to see the old projection booth which used to run up until 1973 and which has immortalised on its wall the chalkboard bearing details of the final film projected from there - Cabaret, ending with a showing of God Save The Queen which was still the tradition.
If you can get to Clevedon at
one of the weekends when it's open
, please please do, it is worth it. It is probably the best cinema museum housed in an actual working cinema in a small British seaside town anywhere in the world. The first films it showed, this week in 1912, included a newsreel of the sinking of the Titanic and raised money for the memorial fund. And I go past it every day! I cannot praise Clevedon Curzon enough.
♥
Clevedon Curzon wikipedia page
♥
Curzon website
♥
Curzon iPhone App
♥
Nailsea people article on the death of the Clevedon Mercury with contact details
♥
Bristol's Venue magazine saved from closure
♥
Captain Clevedon radio promo & press cutting