My, I do look at some nonsense when I'm Youtoobling (the fine art of watching one video after another, seeing what associations can be found). This batch come from three recent nights of online meandering. Enjoy...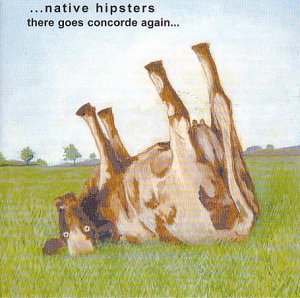 And The Native Hipsters,
There Goes Conchord Again
*
Marsheaux,
Empire State Human
Empire State Human
, Human League
Empire State Of Mind
, Cher Lloyd
Newport State Of Mind
Mulder & Scully
, Catatonia
International Velvet
, Catatonia
Hymns & Arias
, Max Boyce
68 Guns
, The Alarm
If You Tolerate This Your Children Will Be Next
, Manic Street Preachers
A Dream Can Be Cruel
, Birdsong BBC Matthew Ryan
War Is Stupid
, Culture Club
Two Tribes
, Frankie Goes To Hollywood
In Der Fuhrer's Face
, Spike Jones & Donald Duck
You Get What You Give
, New Radicals
"You spawny eyed parrot face wazzock"
Tony Capstick
"I've seen one in a book and I was not impressed".
Pam Song
, Victoria Wood
Nothing Ruins Comedy Like Arenas
, Tim Minchin
Tom Lehrer Elements Song
(with some Socks, for no reason)
Andrew Preview, Morecambe & Wise,
Greig Concerto
Victor Borge,
William Tell
(above) From Shiznit.co.uk's brilliant Oscar movie posters selection
My Lovely Horse
, Neil Hannon, live
Follyfoot theme
- Lightning Tree
White Horses
, Jackie Lee (brilliant stereo by the way)
Horse Of The Year
Ski Sunday theme
by Belle & Sebastian (yes) live at the Roundhouse
Belle et Sebastien TV theme
(I'm welling up here. Hey, the dog dies. C'mon!)
Mary, Mungo & Midge
Kenny Everett's
Dick & Balls
, pre-watershed TV from 1979. Kids today...
Hot Gossip,
Musclebound
Lord & Lady Gaga
Gaga Rasputin
"Come on Binda let's go bhangra"
Punjabi Girl
, Goodness Gracious Me
Perform This Way
, Weird Al
* Update: Having just heard There Goes Conchord Again on the radio show All The Way From Memphis last week I only had vaguest memories of having heard it before. When I googled the record cover for this blog it rung a bell, but I only just put two and two together and realised that one half of And The Native Hipsters was our old friend
William Wilding, aka Woody Bop Muddy
.